The Outing Gun Club has been in existence since May 1979. We were originally known as the Outing Muzzle Loaders. As you can see...we have come a long way since then. We were officially registered with the State of Minnesota and became The Outing Gun Club in 1991. The Club was organized to provide a safe environment for recreational shooting for Members and their Guests. The Outing Gun Club is a non-profit organization.
The Club is always looking for new Members - please contact a
Board Member for more information!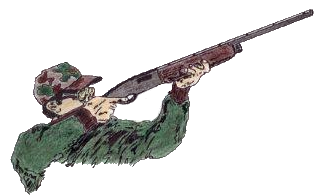 The Annual Meeting will be on Saturday, March 9, 2019, 10 a.m. at Granny's Bar and Grill
Both open and league Trap shooting starts
Wednesday may 15th through August 4, 2019.
Wednesdays at 4:00 pm., Sundays at Noon
Please call Connie Glass 218-838-1619 or Pat Bennington 612-749-0632
with any questions.