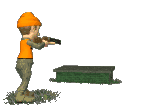 Our facility does not offer any classes (i.e. firearm safety, etc.) at this time. It is, however, available to interested parties who would like to use the Range for this purpose. Please contact a Board Member for more information.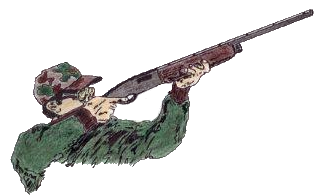 The Outing Gun Club facility includes a trap range, 6 rifle lanes from 50 to 100 yards and target stands.
We ask that all members and their guests respect the facility by picking up after themselves. Keeping the facility clean is everyone's job!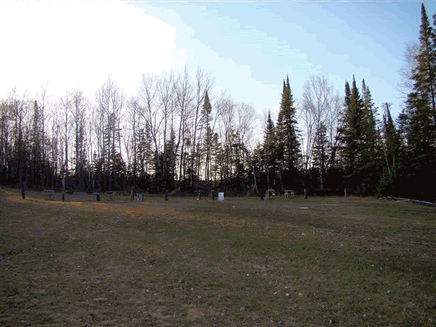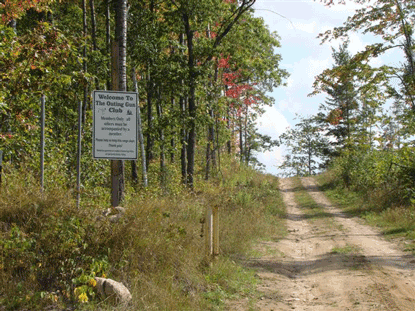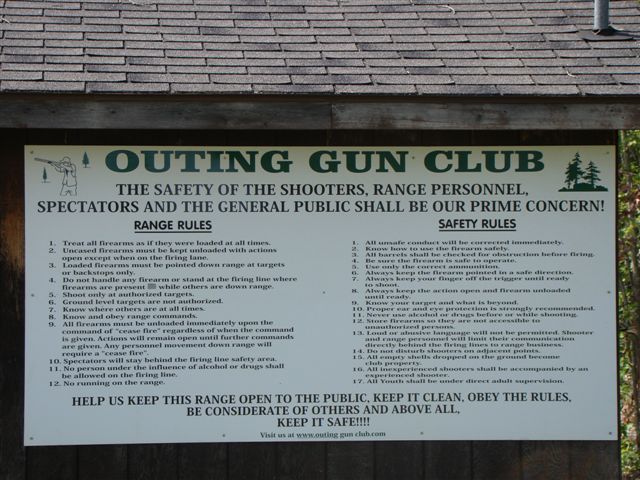 When trap shooting season is not in session, trap shooting is available by appointment only. Please contact Connie Glass at
218-838-1619 or Pat Bennington at 612-749-0632. Thank you.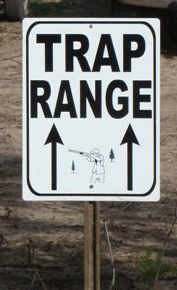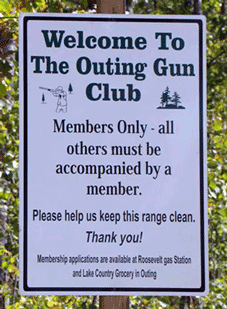 Click here for Safety and Range Rules